Skip to main content
It looks like you're using Internet Explorer 11 or older. This website works best with modern browsers such as the latest versions of Chrome, Firefox, Safari, and Edge. If you continue with this browser, you may see unexpected results.
FREE!!!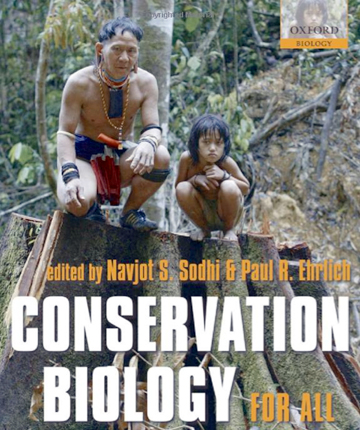 CONSERVATION BIOLOGY FOR ALL

In honor of International Year for Biodiversity, Oxford University Press makes conservation biology textbook by some of the world's most prominent ecologists and conservation biologists available as free download
Think About This:
Study nature, love nature, stay close to nature. It will never fail you.
~ Frank Lloyd Wright

Council on Environmental Quality (White House)
Google Analytics Usage
Lesley University Library uses Google Analytics to capture and analyze web statistics, which uses cookies. No personal information is stored within cookies. See the Google Privacy Center - Privacy Policy to learn more. To opt-out of Google Analytics, you can install an add-on for your browser.