NEWEST or updated tests purchased for the library collection

These bookmarks summarize how to reserve and use tests. Ask the library for copies or download and print for your class.
WISC-V, WISC-IV and WAIS-IV
WISC-V, the Wechsler Intelligence Scale for Children, is a commonly-used title in the Lesley Library test collection. We have 1 copy of this edition and also 2 copies (and an extra manual) of the WISC-IV. The library also has several books about the test, located in the 3rd floor stacks.

Read about it in the FLO Catalog.
---
WAIS-IV, the Wechsler Adult Intelligence Scale, is another important title in the library test collection. We have 2 copies, an extra manual, as well as several books about the test, located in the 3rd floor stacks.
Read about it in the FLO Catalog.

The Test Collection @ Sherrill Library
The Lesley Library Test Collection provides assessment instruments required by Lesley faculty for student research in their assessment classes. The titles represent tests commonly used by qualified professionals in the fields of Education, Psychology and Expressive Therapies.
The collection supports students who are taking assessment courses or completing assessment assignments at Lesley.
Titles are selected in consultation with faculty.
Arrangements for access to the collection are made by faculty, who provide the names of students in their sections and a list of tests they are permitted to see.
Tests may be reserved by students and faculty for class or individual use for 1-4 hours.

Students and faculty present their valid Lesley ID to the library staff while viewing tests. When the test is returned, the ID will be returned to the patron. No other form of ID is accepted.

Tests are viewed in Sherrill Library and classrooms only. They may not be taken from the building.
NEW

- Study carrels and group study rooms may be reserved through DIBS, our online booking system.

See more ----->
Tests may not be duplicated in any way, including photocopying, scanning, or smart phone pictures.

Tests are for examination only and may not be used for clinical purposes, including for doctoral research.

Tests are not available for viewing by non-Lesley personnel.

Tamar Brown coordinates this collection for the library, with the help of other library staff. Inquiries may be sent to librarytest@lesley.edu.

Scholarly Literature Reviews in APA Handbook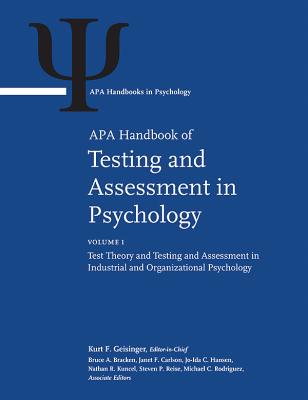 APA Handbook of Testing and Assessment in Psychology, 2013
130 scholarly articles reviewing the literature and research in particular areas of psychology and counseling, with a strong emphasis on school counseling. Full-text in the APA PsycBOOKS database (EBSCO).
Silver Drawing Test: Available online via the Ebrary database!
ASK-A-LIBRARIAN
Librarians are available to help:
Call Us: 617.349.8872
1.800.999.1959 x.8872
A Librarian is not currently available for chat. To get help, please e-mail us at
asklib@lesley.edu
Or search our Frequently Asked Questions: